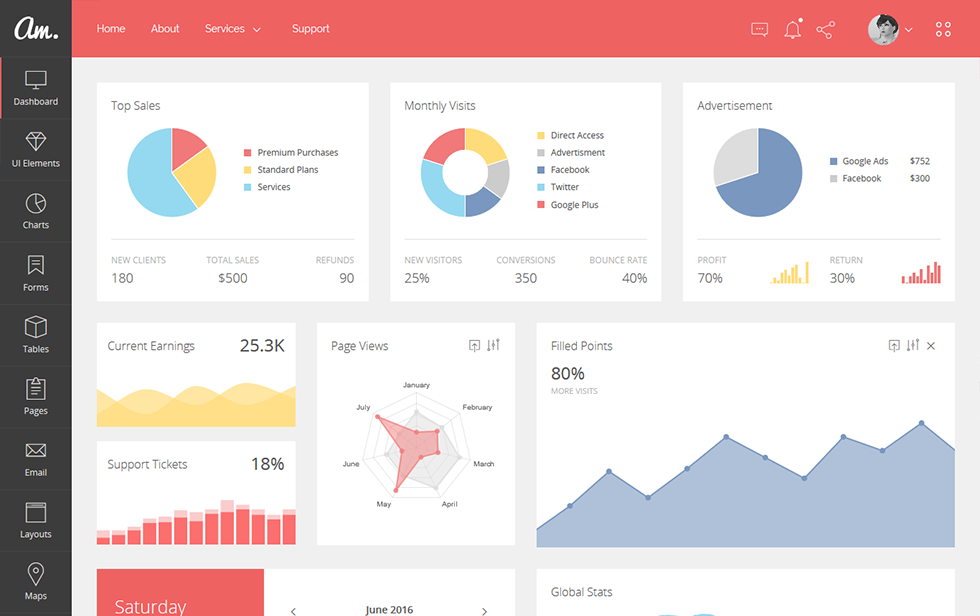 Amaretti is a responsive admin template based on the famous Bootstrap framework, made it with love in every pixel, with tons of beautiful features ready to use.
Responsive Design
Totally responsive design based on Bootstrap 3, optimized for medium and small devices to give you the perfect display in all resolutions.
Fully Customizable
Five color skins, and you can create your own color palette easily with LESS files.
Automatic Workflow
With built in Grunt workflow you can make changes and you'll have a production-ready distribution in a matter of seconds.
UI Elements
All the UI Elements are based on bootstrap 3 a powerful mobile first front-end framework for faster and easier development.
Growl Notifications
We have growl style notifications powered by jQuery Gritter plugin, easy to use and customize.
Clean Code
Following the lastest web development standards and best pratices you'll love the full commented and organized code.